Tokyo is Tight
As you may or may not know my birthday is February 1st. Last year I didn't really do any thing significant while in Japan so this year I decided that it would be proper to go out and do it right for once. My Japanese teacher has a son who spent the past 4 years going to school in Tokyo, and he suggested that we go spend the weekend in Tokyo with his girlfriend and her friends. I called up my buddy Dave and after some booking arrangements we hopped on a bus and headed north.

We rolled into Tokyo around 6 in the morning and headed over to Tsukiji fish market. This is possibly the largest and highest quality fish market in the world. We saw so many creatures of the sea I couldn't even keep track. Everything you can imagine from Tuna to giant octopus tentacles was available for sale and fresh as can be. We grabbed some fresh sashimi before heading over to the Sony showroom in Ginza.

Sony recently came out with an amazing new screen less than a millimeter thick and, besides the PS3 being a bit of a flop, they tend to come out with more and more cool toys to play with. We spent about an hour walking from the first floor to the eighth checking out how rad HD handi cams are and watching some strange new speaker system called Rolly. Took some pictures and then had to run to meet my Japanese teachers son for lunch.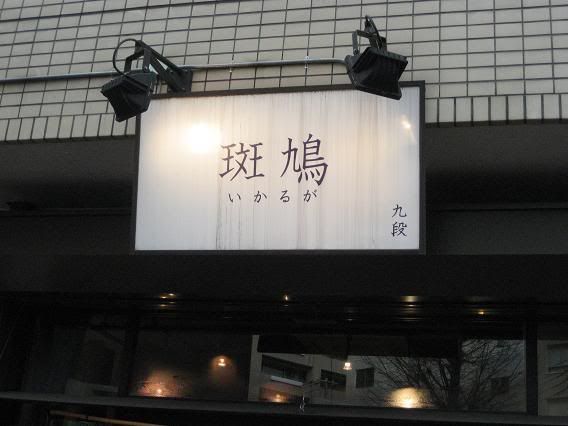 Dave and I showed up about 10 minutes late to Shinjuku station (home to the busiest intersection in the world.) to meet my friend Tom. He claimed that the ramen restaurant we were going to eat at was famous in Tokyo. In the ten minutes it took us to walk to the shop the shop went from being famous to being the best ramen in Tokyo and finally declared the Best Ramen in Japan. We had to wait for 30 minutes just to be seated. I was expecting a lot and was not disappointed. Big chunks of pork, great vegetables, and some original sauce combined to make for the best ramen I have ever tasted.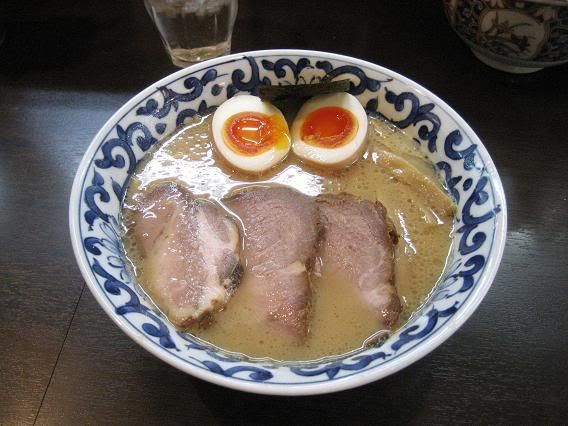 It was already a spectacular day but it was only half over. It was 1 o'clock after we finished eating lunch but it felt like we hadn't slept in days. Tom and his girlfriend showed us to a sauna with hot baths, cold baths, massage chairs, and a capsule hotel. We took a two hour break and then headed off to Harajuku.
As much as people may want you to believe that Harajuku is crawling with crazy girls dressed up in a wide variety of costumes you are more likely to see foreign tourists, Japanese tourists, and locals walking around with cameras gathered around the one or two girls dressed up in costume. There are a few sweet shops and an enormous toy store called Kiddy Land filled to the top with crazy toys from all over the world. I recommend this place to any one and everyone who ever visits Japan. They had everything from rainbow bright to strawberry short cake. Memories.
Tom had to go meet up with a friend so his girlfriend took us out to dinner before the party. We spent three hours trading stories and drinking shochu (I see it as Japans answer for vodka, but it makes the bold statement of being hangover free.) before we met up with Tom. We grabbed a few more drinks waiting for their friends to show up and got prepped for going out to a club. Two more friends showed up and then it was off to our first club.


The first club was pretty big. I had never been to a decent club in Tokyo before, but this place was packed with people dancing and two rooms complete with dancers on stages keeping the party going. Tom introduced me to a few people he use to work with before we took off to a different club. It was about 1 in the morning by the time we walked in the door and the party was just getting started. There were 3 floors, all packed with people dancing and having a great time. Daves birthday gift to me was a big red novelty bow tie that he insisted I wear the entire night. Maybe it was the company, or the drinks, or the club, or the big red bow tie, but what ever it was the time I spent in that club from 1 till 6 was one of the best nights I've ever had in Japan, which means I can also credit it with a top life moment. On the pitchfork scale this night gets an 9.1/10.